Automating Your Swimming Pool At Your Fingertips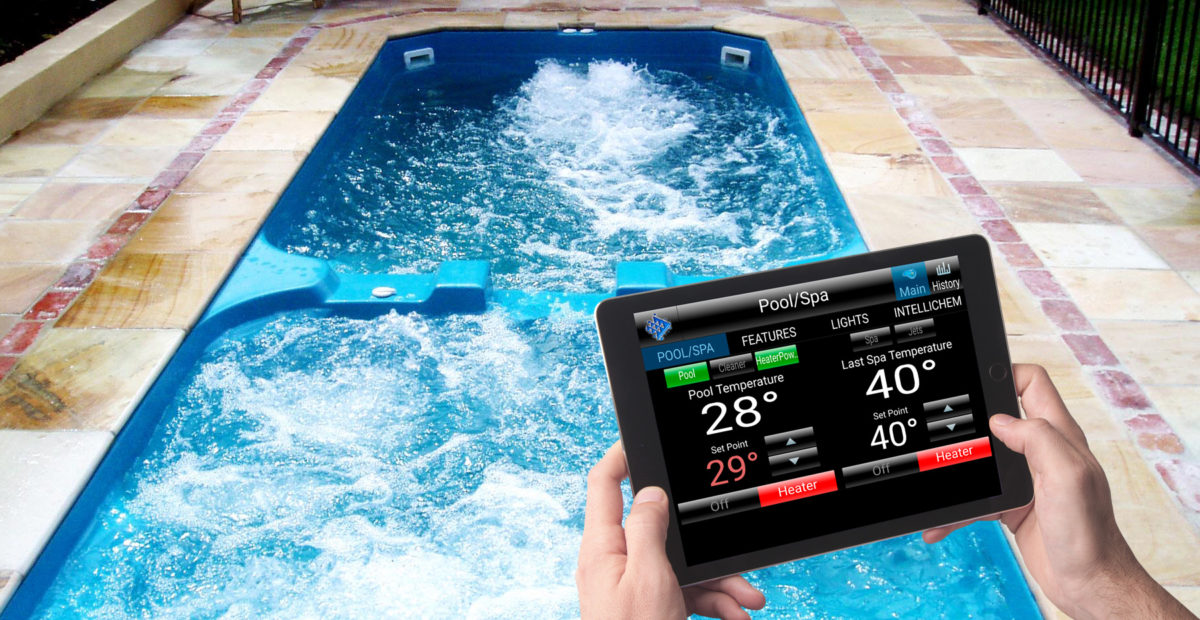 The internet or the World Wide Web (WWW) has brought the world to our fingertips. We just need a smartphone and a connection to the internet via Wi Fi to bring technology to our palm and do things our ancestors would be jealous of if they could see from above. The possibilities are immense and if we just automate our swimming pool, we could have any command carried out just as if we were near the swimming pool doing it. We may be thousands of miles away in another continent and beyond a couple of oceans but it is possible to start the pump, operate the filter, ensuring the pool is heated by just using your smartphone.
Some may think that these are just marketing gimmicks to sell swimming pool automation but it would not be useful to you until you install it and see the immense possibilities at your fingertips. Imagine you have a hard day at work and would love to dip yourself in a warm and cozy body of water. It may not be possible until you come home and wait for the pool heater to warm up your swimming pool. On the contrary automation could help you to click the required temperature in your pool just before you pack up for the day in office and drive the few miles back home.
Your swimming pool will be just at the temperature that you wanted it to be and it would not take you a couple of minutes to undress and get into it to enjoy what you had anticipated. Money cannot buy the satisfaction that you would derive and hence swimming pool automation is not a luxury but a necessity.
In today's hyperactive world we need to spend the minimum of time to get what we want or enjoy. Time is something that most of us do not have on our side. One of the most relaxing and refreshing relaxations that we could have when we return home is a warm or cool swimming pool to soothe our aching muscles and relieve the stress. Water has been universally accepted as a wonderful medium to give us total relaxation. But without swimming pool automation we would have to wait patiently till the water is ready for us to dip in. Swimming pool automation would do wonders for us especially since we have very limited time on our hands.
If you are not technologically savvy it would be in your best interest to commission a professional to install the system. It is not a complicated chore but every single unit in the system would need to be connected to a central control system and it should be well aided with an efficient internet connection. A professional would be able to help you with the respective connections and also ensure the system operates without any hassles. Once you have the swimming pool automation system connected it would dawn on you that it is no marketing gimmick but would elevate you to a different level in our technology driven world. You would join an elite club of technologically advanced peer group and all it takes is a few dollars and an efficient smartphone. It is sure to impress your friends and colleagues who too would follow suit.