Choosing The Best Fence For Your Swimming Pool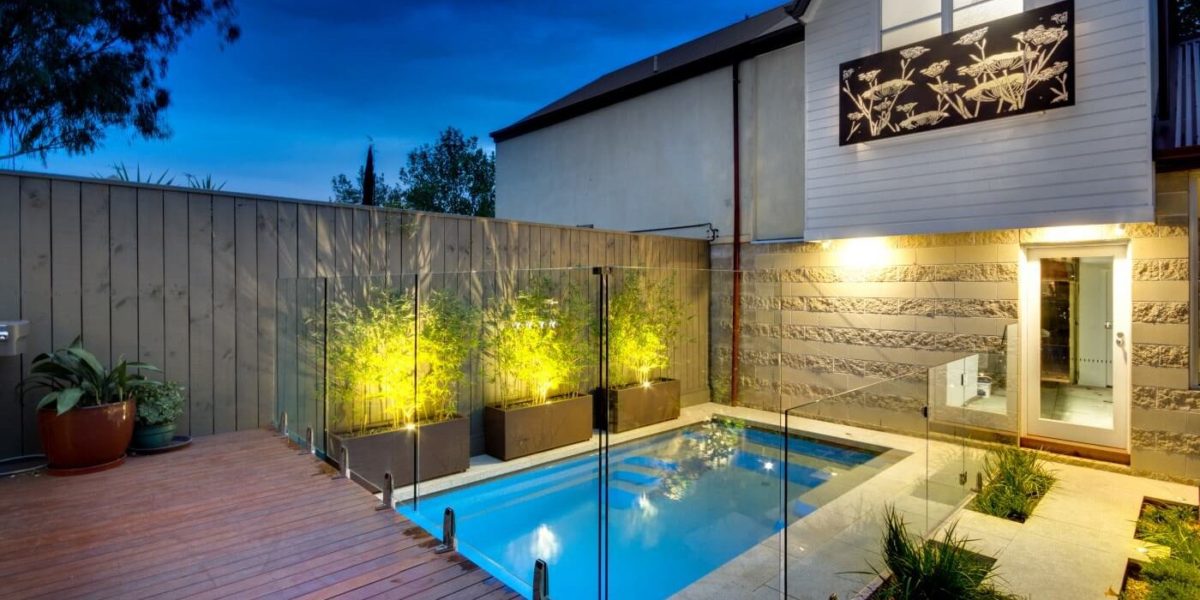 There is not an iota of doubt that a swimming pool in your backyard would bring beauty, ambience and also a very relaxing amenity to bring those tired muscles and mind back to its previous best. Whether you are the home owner or a tenant it would be your primary duty to ensure the swimming pool is kept clean, clear, healthy and safe for all those who would use it.
A residential swimming pool would generally be used by those in your household which would invariably mean all your loved ones. Hence it is imperative that you take total responsibility to ensure the swimming pool is safe in every way. You just cannot take chances because there are many a slip between the cup and the lip. Disaster could strike at any time hence being complacent would not be in the best interests of your family.
Peruse the regulations
Many states and city administrations have legislated safety measures to be adhered to, for all those who would be responsible for their swimming pools. One prominent feature among all other safety measures that would need to be adhered to is a swimming pool fence. It would be prudent of you to first peruse what the safety measures are in your specific area because it could differ from city to city and from state to state. It is best that you know what the legislated regulations are in your area before you would look around for a swimming pool fence.
If you are artistic by nature you could select the right fence to ensure total safety and also maintain the beauty and ambience of the environs of your backyard. If you are not then you could get any pool fence professional to help you in the endeavor. This is because the choice before you to get the best is very varied and wide. Without an iota of doubt it is possible to get a swimming pool fence that would offer water tight protection whilst adding a sense of style too in your backyard.
You may need to discuss all relevant details with your swimming pool fence professional so that they could advise and apprise you on the choices that you would have. The top priority would be your children and pets, who are both vulnerable if not supervised not only when using the pool but also when they are left un-chaperoned at home even for a few hours.
Types of swimming pool fences
The lists of materials that are offered by swimming pool manufacturers are wide and varied. You could use glass, wood, plastic, chain link, steel mesh, aluminum, wrought iron, PVC, Vinyl, steel and many others. It is imperative that you choose what is best for you and would protect your loved ones in totality. You would be able to make your swimming pool inaccessible to children and pets without you being around. We know that adolescents could be incorrigible at times and would tend to do the unimaginable, but there are safety remedies for such households too. You cannot be complacent and be sorry later.
Pick the best swimming pool fence that would fit your every need from style to safety and get it up before the councilman comes around with a fine or worst even haul you up into court. It is imperative that you fall in line with the swimming pool safety regulations in your area and the onus is on you to find out what they are. A swimming pool fence professional would be able to help you on that score and also advise you on what you could use to be within regulations and still retain the beauty of your backyard pool.