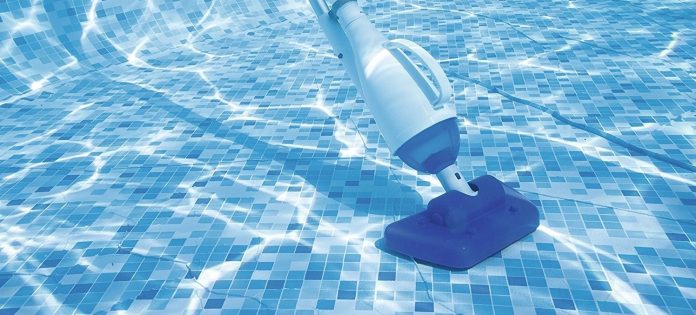 Vacuuming is the fastest and the best way of setting your swimming pool free from dirt, debris and algae that might grow in the pool. You can throw out pool parties, do some swimming and many other activities by the pool once it is back to new after cleaning. How to Use a Pool Vacuum? you might concern, Pool vacuums come in two main types, either manual or automatic. In this article, we intend to give you information about using a pool vacuum, no matter whether it is manual or automatic.
Maintaining your pool isn't that hard if you know the needed equipment and the correct method of cleaning. You have already spent a lot of money for your swimming pool so why not some extra effort on the maintenance? Let us go through our article where you will get to know the correct way of using your vacuum cleaner to clean your swimming pool. At the end of the article, you will realize that it is only a piece of cake.
The way of using a manual pool vacuum
Manual pool vacuums come with a vacuum hose, a vacuum head and an extension pole. To use a manual pool vacuum, you must first attach the extension pole to the vacuum head. So you can sink the vacuum head deep down into the swimming pool by holding on to the extension pole. In this way, you can clean the bottom of the pool without any difficulty. Then you must connect the end of the vacuum hose to the vacuum head so you can lower the vacuum head deep down into the pool with the vacuum hose.
Next, you must fill in the hose with water, to fill it with water you must lower it to the pool where the water enters and let the hose sink in the pool. Make sure that no air bubbles are entering the vacuum hose while it is getting filled with water. Then connect the vacuum hose to the skimmer and your vacuum is all ready for you to use!
Hold your vacuum from the extension pole and start cleaning in a back and forth motion to collect all the dust, debris and algae in the pool. But it is wise to leave out large debris which you can pick using a net so in that way your vacuum hose might not clog and cause damage to equipment. Twigs and leaves are big enough so that you can pick them with a net. After the cleaning is finished remove the hose from the filter. So there ends the manual cleaning with leaving you a clean pool which is fit for swimming.
Now, since we finished the manual cleaning, you must be well aware of how to use a manual pool vacuum to clean your swimming pool. Let's go through the other part of this article to learn how to use an automatic pool vacuum for cleaning your swimming pool.
The way of using an automatic pool vacuum
To start with an automatic pool vacuum, you must know that there are three different types of automatic pool vacuums where each of them works differently. So let us go through all the three types and get to know how they work.
Robotic pool vacuum cleaner
Now, this sounds like some good news, with a robotic vacuum cleaner all you need is to sit and watch since the vacuum will do its job. Didn't get it? Robotic pool vacuum cleaners work on their own without any human interaction. No matter it is large or small, this pool cleaner will collect any debris without any trouble. The robotic vacuum cleaner will move along the entire pool scrubbing and be cleaning every inch of your swimming pool as it moves.
This is one excellent pool cleaner if you can get one but it is quite expensive indeed. The best ones are always the most costly, but it would be a good investment for the long run.
Pressure-side pool vacuum cleaner
Having trouble with large debris in your swimming pool all the time? Then the pressure-side pool vacuum cleaner is the best option for you. Pressure-side pool vacuum cleaners collect large debris in a swimming pool by skimming the surface and collecting debris into a separate bag. But the only issue in these types of pool filters is that they might overlook dirt and other smaller debris as they are more concerned with collecting larger debris.
If you are going to purchase a pressure-side pool vacuum cleaner with a booster pump, then it would is necessarily expensive. Though you can purchase a pressure-side pool vacuum cleaner without a booster pump, they would work more efficiently with one. However, a pressure-side pool vacuum cleaner with a booster pump is cheaper when compared with a robotic pool vacuum cleaner.
Suction-side pool vacuum cleaner
Both the above automatic pool vacuum cleaners are expensive? Then here is your final option, the suction-side pool vacuum cleaner. The suction-side pool vacuum cleaner functions with the help of your pool pump and pool filtration system. The vacuum will collect debris by moving around the swimming pool with the suction of your pool pump. But make sure that your existing pool pump and the filtration is strong enough to handle the vacuuming or else the entire process will not work out efficiently. Another thing to consider is that since all the debris gets pulled to the filtration system, you might have to change your filter within short time periods.
Now we are at the end of the article and hope that you know the way of using both manual pool vacuum cleaners and automatic pool vacuum cleaners. Choose the pool vacuum which addresses you need and which fits your budget.