Hints on Choosing the Right Paint for Your Swimming Pool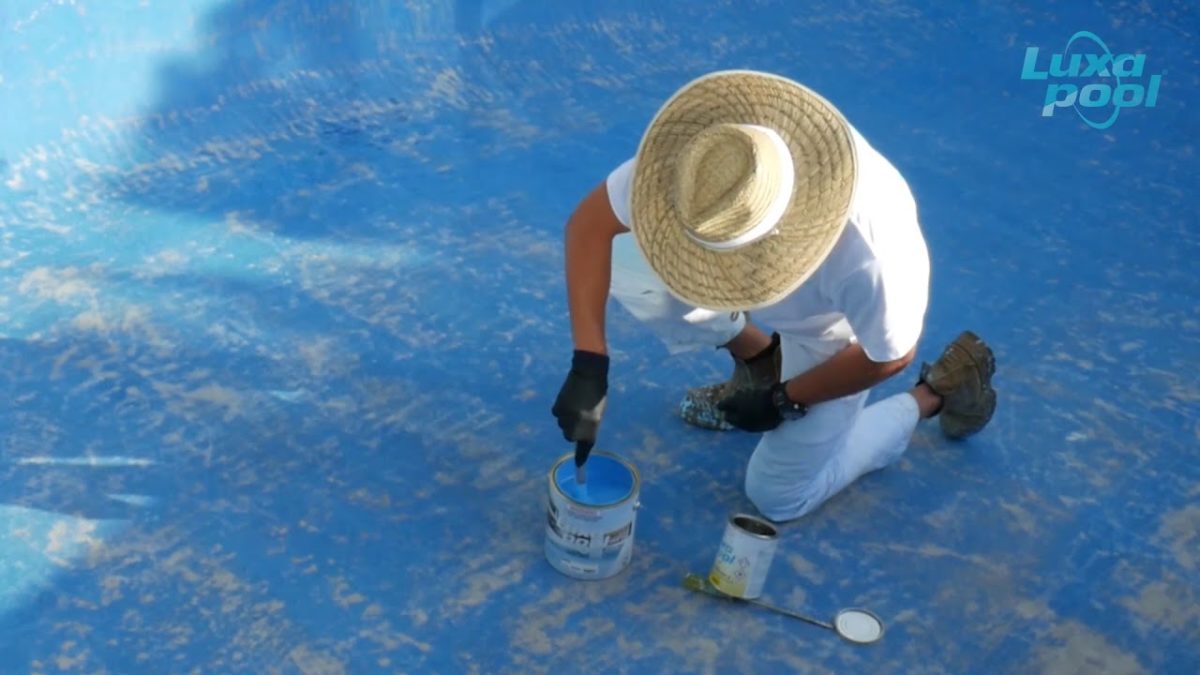 We all have an inherent obsession to ensure our home and everything around it is kept spick, span and desirable to us and to any beholder. There is not an iota of doubt that we are house proud, and would stretch to any length to ensure we live in a home that would be the envy of others. This is a human trait and if not for it we would have drab looking house when we walk down a street in any neighborhood anywhere in the country or even around the world. It is this obsession which incites us to design beautiful homes, landscaped gardens with a variety of flowers in bloom, and paint our homes regularly even though the cost of doing so escalates continuously.
One point of interest to anyone who could take a peep into your garden would be the swimming pool in the backyard. You may have a very beautifully designed home, a lush garden in bloom but if your swimming pool is in need of a makeup it would not bode well for your reputation and neighborhood image. We are conscious of this and is one reason that there is silent competition always brewing which keeps home owners on the edge of their seats when visitors walk in. The right selection of paint could do wonders to your home and especially to your swimming pool to bring that glow which would not be lost on those who would look at your backyard.
How To Select the Right Paint and Color For Your Home
There are three types of paint that you could use to paint your swimming pool, but before selecting any it would be prudent to know the type of paint that has been used previously to ensure both are compatible. Testing a chip from the existing paint would apprise you of what paint has been used. The best option would be to take along a few chips to the nearest paint shop and ask for their opinion. Being professionals in the paint business they would be able to provide you professional advice on the type of paint used and which type would be compatible with it.
The most popular types of paint universally used in painting up swimming pools are epoxy, water based acrylic and premium acrylic. There are many colors from which you could choose but if you have already painted it with a certain color changing it to something contrast would need a few coats to be applied. On the contrary if you paint your swimming pool with paint closer to the color already existing or the same it would take just a matter of a coat or two to bring the perfect glow that you envisage.
But still, what would be good on your swimming pool may not be good on the other areas especially on wood and such areas, hence you would need to take a professional's advice on it. Painting is quite a easy job but selecting the type of paint and what you would use to dilute it and get it ready for the job would need a professional approach. Buying a tin of paint from the store and painting up the swimming pool and everything around it could all be a waste of money if you don't know what you are doing. Hence prudently approaching the task of painting your swimming pool would ensure you lie back and enjoy a job well done. If not you could be wasting your money on a task that you do not know the ABC of and rue later about it. Take a professional's opinion which would save you a lot of trouble.