How to Clean a Swimming Pool The Right Way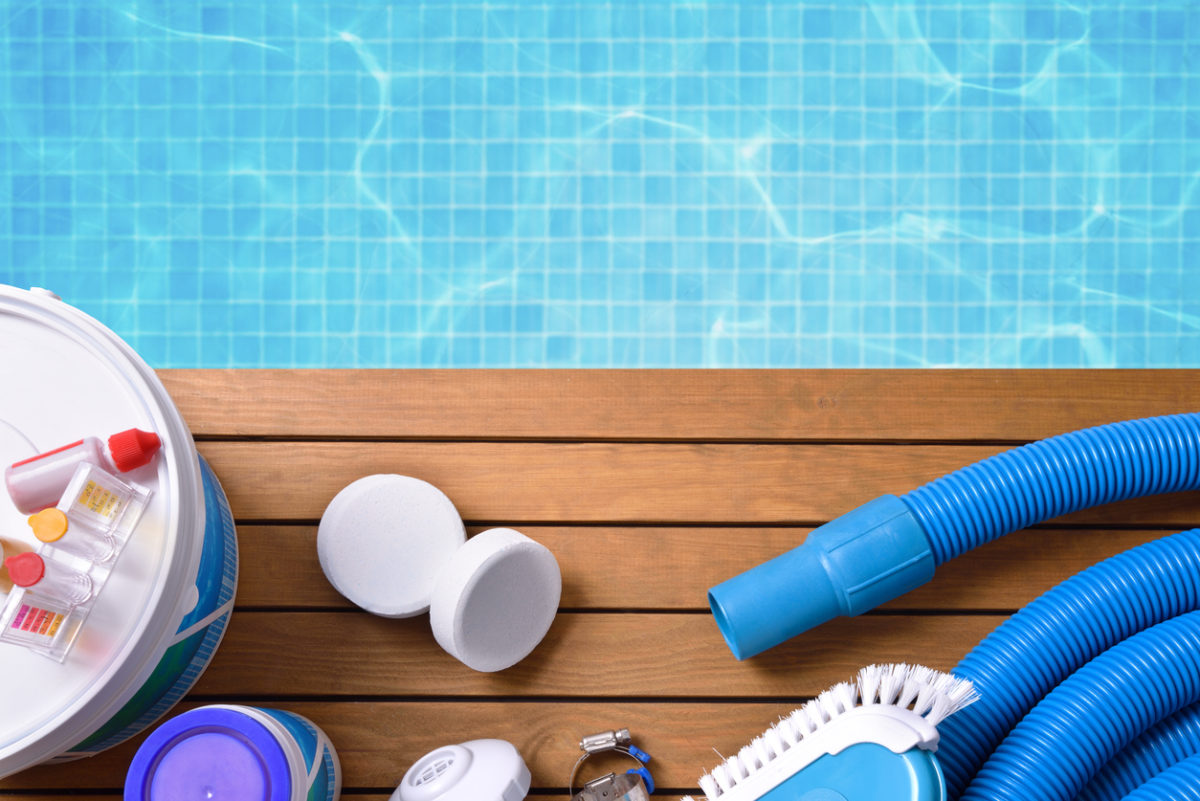 If you are the proud owner of a beautiful and well laid out swimming pool in your backyard, you could be prouder if it is sparkling clean and healthy in use. You could construct a swimming pool but if it is dirty, full of grime, covered with algae and full of debris your pride would turn to shame. Hence it is imperative that you clean your pool regularly and keep it clean and healthy or your local health inspector could call at your doorstep and present you with a fine or even haul you to court.
It is very necessary that you keep your pool clean and healthy at all times and that is indeed quite a tedious task. The task should be executed regularly and with many a muscle being flexed to ensure the job is well done. It is imperative that you organize yourself before you would start on the job at hand. The first thing that you should concentrate on would be to ensure you have all the required tools to accomplish the task and complete it successfully.
The tools
A telescopic pool cleaning pole would be one of the first things that you should have. These are generally manufactured with a universal to fit and snap into place with any pool cleaning accessory. You would need a leaf net which is also called and referred to as a leaf skimmer. This is certainly not your skimmer in your pool but a very necessary accessory for cleaning. Different types and sizes of pool brushes to ensure you have one to reach any stubborn dirt in very awkward of places. Brushes with different types of bristles would come handy indeed and with a couple of times of pool cleaning it would dawn on you which brush type you would need to reach specific areas within the swimming pool.
You would need a vac head and sufficient length of flexible pool cleaning hose with a a swivel attaching mechanism which would prevent entangling when you are in the midst of your cleaning chore.
The task at hand
Pool cleaning should be carried out at least once a week to ensure that your pool remains sparkling clean and healthy for use. There are algae spores flying around in the air waiting to land on any open body of water and propagate. You should be at your wits end to ensure they do not get the chance of making your swimming pool their permanent home. Use the different types of brushes to ensure every nook, corner and crevice is cleaned up well and brushed off every tit bit of dirt that you would observe. The telescopic pool pole should be able to reach all these areas to give your pool a thorough cleanup.
The leaf net would come handy when you want to pick up those elusive dead leaves which could play ball with you by moving around erratically if you try to trap them with anything else. A leaf net is the best tool for the job and leaves would be easily caught in the leaf net to be removed from the swimming pool.
Move the vac head precisely around the bottom and sides of the pool guiding it with the telescopic pool cleaning pole. Ensure you match the material from which your swimming pool is constructed to ensure no damage is done even if it is made of vinyl, concrete or fiberglass. Pool vacs are made to match hence you just need to choose correctly.
Whatever pool filter that you would use it would be prudent to run it along with the pool pump for about 8 to 10 hours to ensure all the released grime, debris and dirt are removed from the swimming pool. If your filter needs to be backwashed this would be the most ideal time to do so. Your cleaning chore would not be complete if you do not execute a backwash which would cleanup your filter.
Use the right chemicals
There are different types of chemicals to be used to keep your pool clean and healthy. Use them and ensure that you keep the Total Alkalinity, PH and chlorine levels within acceptable limits. If you could clean up your pool and ensure you also manage your chemical composition well, it would indeed be a swimming pool that you could be proud of.